REASONS WHY YOU SHOULD VISIT MOROCCO AT LEAST ONCE IN YOUR LIFETIME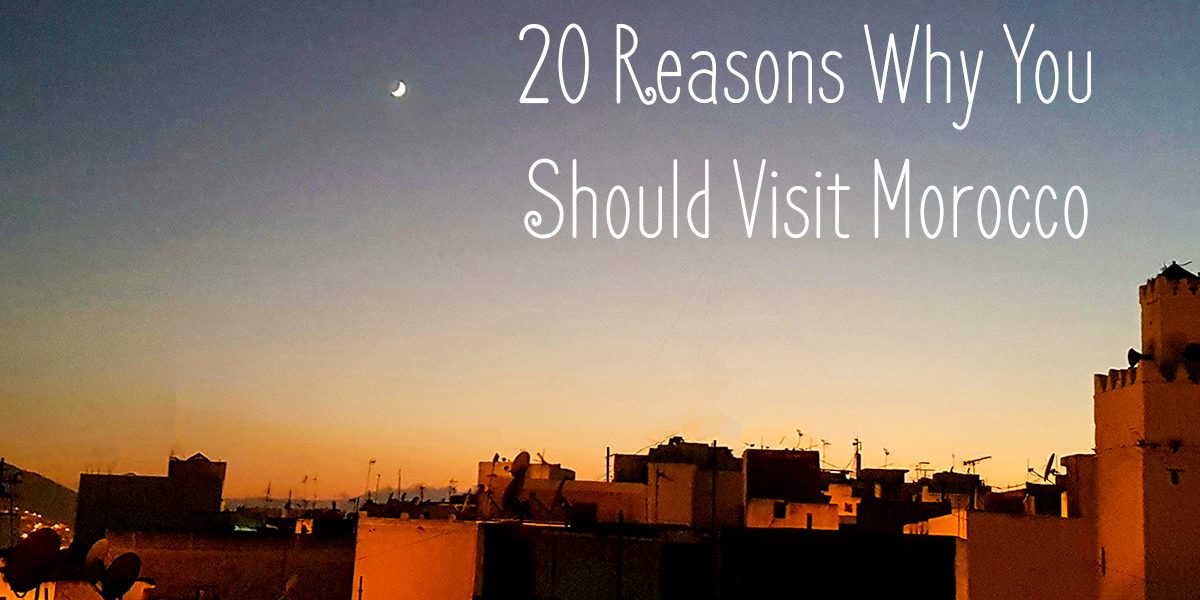 If you don't go when you want to go, when you do go, you will find you are gone!, I came across this quote from a movie – called The World's Fastest Indian – that featured Anthony Hopkins as an elderly guy [Burt Munro] who still wanted to make a mark in achieving a world record for the fastest 1920 Indian Motorcycle.
His struggle from rebuilding the bike, to saving enough money for the arduous journey from New Zealand to the USA for this race is an inspirational testament in following one's heart to the fullest.
In fact, he not only did this but he even went further to set a world record! Not once, but a couple of times!,I only share this true story since traveling and going through such experiences is what makes life worth living. Read More : Top 5 Morocco Tourist Destinations in 2019
Therefore, if you have a bucket list, one of the places that will equal and surpass such an experience, is a visit to Morocco in Africa.
Located in the Maghreb, which is an Arabic word for Land of the Setting Sun, Morocco is situated in Northern West Africa and offers seismic and breathtaking tourist attractions that are guaranteed to ground you for longer than you anticipated or planned for .
Genuine Pot Of Unique Diversity
The country is a true jewel of Northern Africa. Characterized by a coastline that not only touches the Atlantic Ocean and the Mediterranean sea, it also borders the Sahara desert and encompasses a diverse culture that is influenced by the Berbers, Arabs and the Europeans.
True to this, and a melting pot of cultural diversity that has become a popular tourist destination in Africa, is the town of Marrakech. Visitors here will have the chance to sample delicious Moroccan food delicacies, get to see snake charmers at their very best as well as enjoy shopping sprees in the colorful markets of Jemaa el-fenr. Casablanca, Tangier, and Fez are additional great shopping centers.
Accommodation suitable for all budgets in a traditional Moroccan Riad is also available and comes highly recommended. These are palaces or traditional houses with beautiful interior gardens; a true gem to behold.
Moreover, while you are here and possess a respectable inclination towards botany and beautiful art, then a visit to the Majorelle garden located at the center of this auspicious town of Marrakech is also in order. Read More : Morocco Top Places For Honeymooners
If skiing is also your fancy or maybe if you prefer to sit back and relax on the beach, then a great place that offers great resorts, sand, and water from the Atlantic ocean is Agadir. Located in the Southern Coast of this great ocean, it is one of the highly acclaimed resort destinations in Morocco and Africa.
Being one with the universe
If you have ever looked up to the stars in a clear night, you have to agree with me that it is one of the most majestic and humbling of experiences.
It greatly diminishes your sense of grandeur in the scheme of things and helps you appreciate your existence as well as the nature that surrounds you.
Nowhere is this expounded most than when you stand in awe and grace of a desert. As merciless as it may be to those that forge into it unprepared, it beholds an arresting and captivating beauty that to miss it in your lifetime, is indeed, a life less lived.
So, to really cherish it, make sure to do it in the largest hottest desert in the world – The Sahara – camel excursions or quad tours into the golden dunes and oasis present one of the most glorious ways to experience the mystique and beauty of the desert.
For once, let your inhibitions to let go get overwhelmed by a serene environment without noise or internet connection. It truly is the epitome of ultimate relaxation. Read More : Top Beaches in Morocco 2019
Therefore, whether you are basking in the sun during the day, or you have sand for your pillow and the stars for your roof, the experience is totally out of this world…In fact, it is enough to make you come again and again.
If Trekking or Hiking Makes You Tick
Thanks to tectonic plate movements, the collision of America and Africa many years ago resulted in the formation of the Atlas Mountains.
It is this cacophony of the Atlas Mountains, Anti-Atlas Mountains and the Rif Mountains that provides a haven for hiking enthusiasts, In fact, the highest peak in Africa – Mount Toubkal – is located in Morocco. Read More : Top 10 Foods to try in Marrakesh
When Form Truly Follows Function – Chefchaouen
When you seek immersion in blue, often times you will gravitate towards the sky or the ocean, but so should you too, to Chefchaouen.
Situated near Tangier in Northwest Morocco, the town is distinctive in its blue-rinsed buildings and houses that create a one of a kind Instagram city.
Nowhere is blue manifested in architectural design so beautifully than in Chefchaouen. With nicknames such as 'The Blue City', 'The Blue Pearl' or 'The Santorini of Africa', a visit to this great city comes highly recommended.
Additionally, as a popular tourist destination, especially, in the summer, be guaranteed to find a multitude of great hotels as well as unique market merchandise that includes but is not limited to; woven blankets, woolen garments as well as native goat cheese – commodities uncommon in the whole of Morocco. Read More : Top 8 Hidden Places In Morocco
Furthermore, for those with a daring sense of adventure, the Kef Toghobeit Cave – one of the deepest caves in the continent – is located nearby and offers amazing exploration opportunities.
Experiencing The Only True Form of Love – The Love For Food
A true delight that you will honestly miss after your travels is Moroccan food. A combination of delectable fresh spices and ingredients with slow cooking in earthen pots called Tajine is bound to leave you licking your fingers and asking for more.
Heard of couscous? Well, if not, or if you have, one of the places to get the very best of this dish is in Morocco, Furthermore, tasty Moroccan mint tea and pastries that you find almost everywhere are guaranteed to make you a faithful convert that takes the experience back home. Read More : Morocco top 10 destinations for travellers
Are you feeling inspired already? Do you now see why you should visit Morocco at least once in your lifetime? And more importantly, can you imagine that this is just a tip of the iceberg to the wealth and breadth of experience Morocco has to offer?
Yes, the myriad of fun and interesting activities, plus places to visit in Morocco is astounding!, All of this and more awaits you.
And you only need to go there once! I can also guarantee that once you do, you will be back there for more, and not just once or twice, but much, much more! So take a minute to think about that and take those steps to tick – why you should visit Morocco at least once in your lifetime – off your bucket list.