TOP UNIQUE THINGS TO DO IN FES
The Best Unique Things To Do In Fes
Aside from Marrakesh one of the most common places for tourists to visit whilst in Morocco is Fes, this is another vibrant city filled with incredible things to see do and experience – particularly if you want to experience traditional Moroccan culture. Whilst here you should definitely check out a least one of these totally unmissable things listed below.
No trip to the gorgeous Morocco is complete without seeing a beautiful palace and none can compare to the stunning golden gates at The Royal Place. You won't be able to go inside but the exterior architecture is unforgettable and the 7 golden gates make for the perfect photography spot.
Read More : 13 Most InstaGlam Spots in Morocco
If you want to get away from the city life and live more adventurously why not take a visit to the Tazekka National Park. The park is about an hour and a half from Fes and reaches a summit of 1980m allowing you to see out across the mountainous valley. Many tourists even choice to enjoy the beauty for longer and find accommodation is the little town of Taza.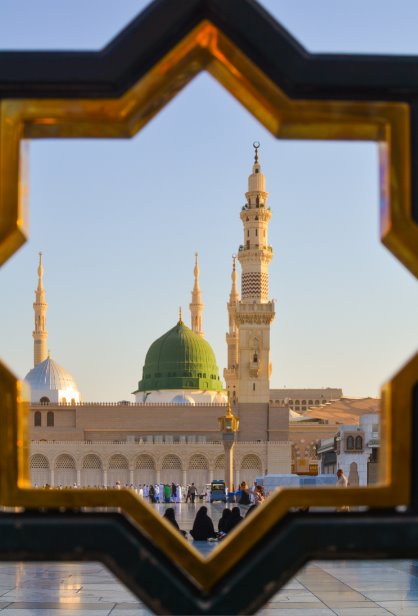 Art loves will find the Dar Batha Mueseum an unmissable stop on their travels as the museum is home to some of the best traditional woodcarvings, iron work, embroidery, carpets and jewellery. The museum shows of the rich history of Fes and is housed in a 19th century summer palace.
Be entertained by locals at a belly dancing show and why not get involved yourself. This art form makes for perfect traditional dinner entertainment or even an evening out.
Henna Souk is one of the oldest marketplaces in Fes and here you'll find some top-quality souvenirs or new home décor pieces from ceramics to carpet.
Read More : What Not To Do In Marrakesh
The market place is also alive with traditional henna artists who can make you a Moroccan art piece in your own right. The area has tall trees providing natural shade making it the perfect way to take a break from the extreme rays.
Speaking of historaical places talking a walk through the city's oldest neighbourhood Fes El Bali is a great way to immerse yourself in the cultural history of Morocco. The medina is now a UNESCO World Heritage site which ensures the gem is kept for many generations to come.
It is no secret that Morocco is full of incredible architecture the historical style is so bohemian. This is so true for the Al Attarine Madeasa building which shows a snapshot of the 14th century with hand crafted tile-work and woodcarvings.
This was formerly home to university student and the public are still able to climb up to the rooftop to get views of Kairaouine Mosque & the university.
Read More : Things you need to know before visiting Morocco
After seeing this building why not take a trip to the oldest university in the world; now functioning as a working Mosque the University of al Karaouine is one of Morocco's largest centres of worship.
As with many Mosques in Morocco non-Muslims are prohibited from entering but catching a glimpse from the courtyard is still very much worthwhile.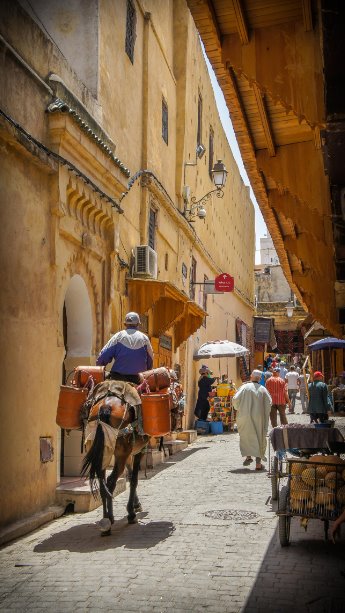 Keeping along the theme of history watching sunset at the Merenid Tomb ruins which date back to the 14th century make for the perfect backdrop to watch the sunset. Although, make sure you are cautious of your belongings if you plan to stay after dark as there have been reported muggings.
Read More : Jewish Tours To Morocco 2019
Finally, we'll end with Nejjarine Square and museum. This museum is home to beautiful woodworking tools and woodcarving art pieces; located near the carpenter district in the Medina, the square hosts architecture back to the 18th century.
There's are list of things you need to do whilst visiting Fes – we hope there is something on their for everyone and that you have the trip of a lifetime!