4 REASONS WHY MOROCCO SHOULD BE YOUR NEXT TRAVEL DESTINATION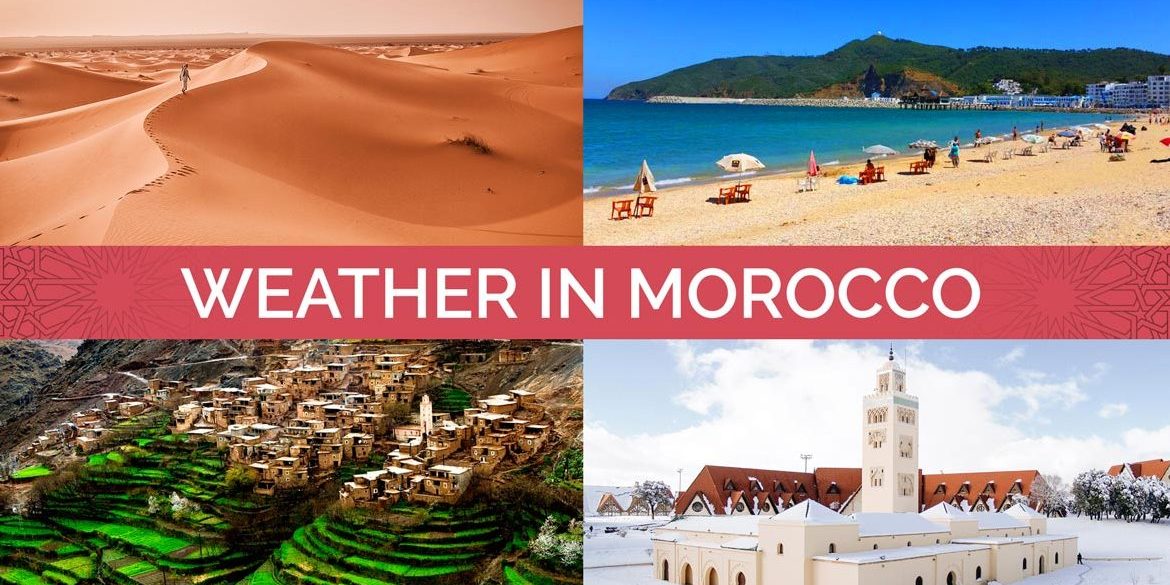 Morocco is definitely one of the most exciting travel destinations in the world today and Morocco Vacations One of the best options available now .
It offers such a wide range of adventures and experiences that are surely not to be missed especially during the Morocco weather in Summer .
A lot of tourists choose to visit Morocco during the spring and sutumn to avoid dealing with the heat. But one expert advice is: Morocco weather in summer has its major advantages too!
One of these is that there are less foreign tourists and more domestic tourists at this time, giving you a purer Moroccan experience compared to when you have to share it a lot of foreigners like you.
Another advantage is that there are more adventures and activities to do during the summer. Plus, it's really not that hot anyway. Read on below to get more insider info on how to make the most of you Morocco Tours ! Read More : Top 5 Hotels In Morocco
Here are 4 Reasons Why Morocco Should be Your Next Travel Destination :
1.All-in-one destination that is like no other anywhere in the world.
Those who have already been to the magical Kingdom of Morocco in North Africa will tell you that just being in this adventure-filled country will make you feel like you are in a Disney movie. The general atmosphere of the place is very vibrant, energetic and alive!
Aside from the pristine beaches and exciting hiking trails in the mountains, Morocco offers so much more including historical sites, astounding architecture, a stunning view and experience of the Sahara desert, and a taste of a diverse mix of cultures including Arab and Berbers. Read More : Amazing Luxury Hotels In Morocco
2.Friendly to Budget-Travelers and Safe for Everyone!
Travelers nowadays are not only those that have plenty of cash in the bank. Most people who go on vacations just want to immerse themselves to different cultures and places. Morocco offers many types of accommodation for all kinds of travelers, from five star hotels to tent in campsites, they have it.
If you are looking to experience some authentic Moroccan accommodation experience, stay at the traditional riads or dars that are found in most cities. Read More : Best Hotels In Marrakech
The locals are definitely tolerant and hospitable. Morocco is surely not a place for you to fear for your safety when traveling as a tourist. As long as you stay respectful and observant of the local norms and travel rules, there will absolutely be no problem!
3.Rich Culture and History
While seemingly just another modern country at first glance especially when you arrive in its capital in Rabat. Morocco is not to be mistaken for a typical urbanized country.
It is one of the few places left where you can see and feel such a strong character. This is evident with the many culturally rich historical sites and cities that will amaze you and make you feel like one trip is not enough.
For many tourists, they felt compelled to go back in this unique country, especially during the Morocco weather in summer.
Here are some of the attractions that you should not miss: the stunning architectures of the Badi Palace, Bahia Palace and Koutoubia Mosque, experiencing the Old Medina in Marrakesh or also known as the Red City, taking Instagram-worthy photos of Kasbah of the Oudaias and the Hassan Tower, wandering the hallways of the Royal Mausololeum, and basking in the beauty of the magical Djeema el-Fna and the surreal Saadian Tombs. Read More : Best Hotels In Casablanca
Another great Moroccan experience is exploring the city with the exploding colors of the sunset while riding a horse-drawn carriage.
4.Bucketlist-Worthy Activities for the Outdoorsy!
Remember your bucketlist? Well, once you get to Morocco, there will definitely be a lot that will be checked off of it.
Here are some of the most thrilling and action-packed activities that will surely get your adrenaline running: sand boarding in the wide dunes of Merzouga, Todra Gorge's advanced difficulty rock climbing, mountain biking in desert valleys, the classic camel-riding in Sahara, horse-riding along the coastline of Essaouira and trekking in the Sirwa Mountains. The list definitely goes on as Morocco weather in summer is perfect for a most kinds of outdoor adventures. Read More : The Best Morocco Beaches In Summer
For those who are not into highly physical activities but still would love to enjoy Morocco outdoor, there are "souks" or marketplaces in all the cities of the country where you can find souvenirs and unique, native and traditional items that you would definitely want to take home.
Your vacation in Morocco will surely be one for the books! Make this your next travel destination so you can see for yourself how enriching this experience will be for you!