AMAZING PLACES TO STAY IN MOROCCO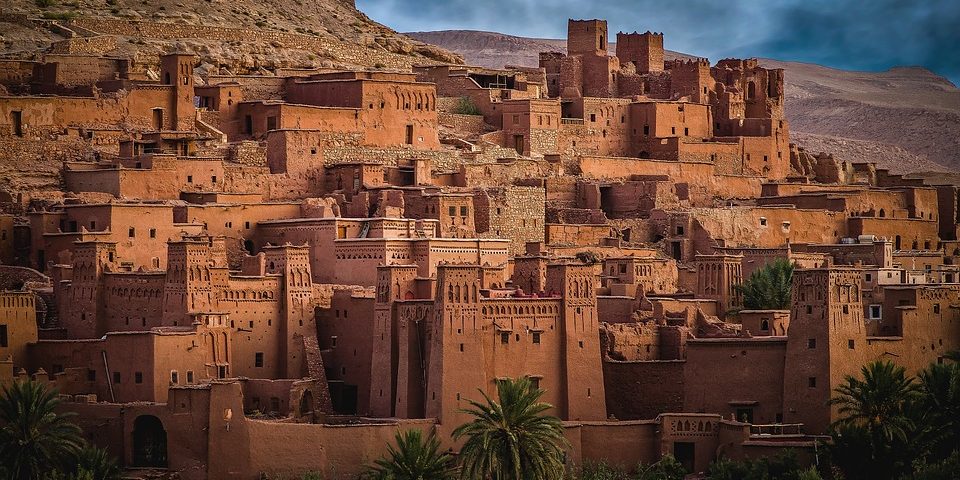 Amazing Places to Stay in Morocco
There are various beautiful places to stay in Morocco, but there is a question that travelers pose each day, 'where should I stay in morocco?' If it happens that you have a city in mind, then go on and start filling the desired information. Below are various places you can stay in Morocco:
1. Logisla Marine- Sidi Ifni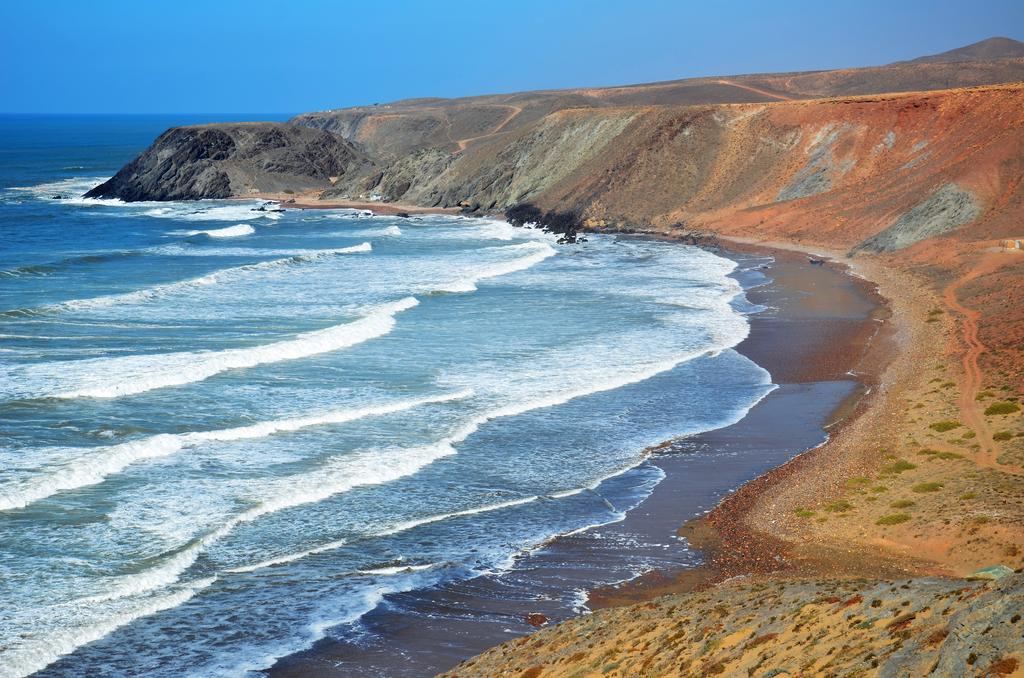 This is one of the beautiful places in Morocco which was originally constructed by the Spanish.
This art- deco mansion has now become a guest house suited for individuals who are interested in a spectacular view of the ocean and the easy access to the other parts of the city. It is located on the ocean side of a hill.
A good number of the rooms have a view of the ocean and a fantastic look.
The rooms are modern, clean, and contain all the necessary amenities you are used to. Individuals at this place are welcoming and kind, sunsets are stunning, the views, and a relaxed atmosphere which will not.
This area is a must stay if you are located in areas of South Morocco.
Read More : 10 Most Popular Places to Visit In Morocco
2. Riad Papillon- Marrakech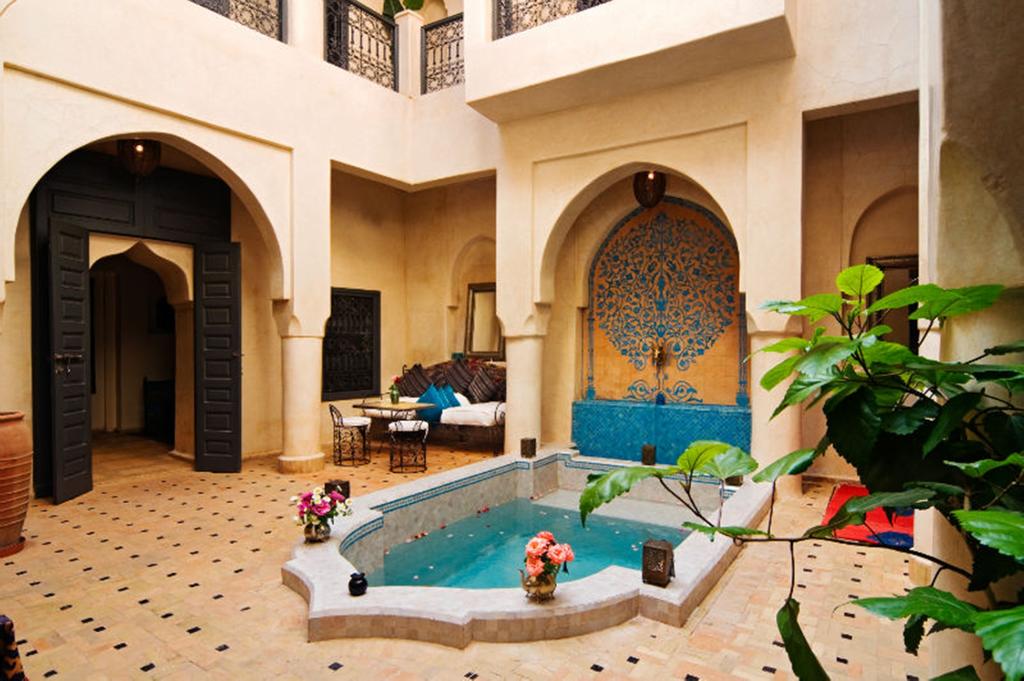 If an individual is in search of a romantic boutique, he or she should focus on staying in the heart of Marrakech.
The Riad Papillon is the best place for you. This is one of the luxurious boutiques which helps individuals to relax after exploring Marrakech.
An individual can take a dip in the pool to cool off or else enjoy relaxing as well as reading a book in a quiet place of the Riad.
A fantastic breakfast is served on the fresh roof terrace. There is a recommended tasting of an in-house meal on one night during your stay.
If you stay in Riad Papillion, you won't be disappointed due to beautiful surrounding, amazing services as well as a great location.
3. Riad Maizie- Marrakech

For individuals visiting Marrakech, Raid Maizie is a home away from home.
It has a mix of Moroccan charm as well as friendly familiarity.
This place was brought back by craftsmen by use of traditional techniques which were located at the local mosque.
Riad Maizie is one of the comfortable budget options with five rooms.
Read More : Top 10 Places To Visit In Morocco 2019
4. Riad Gallery 49- Marrakech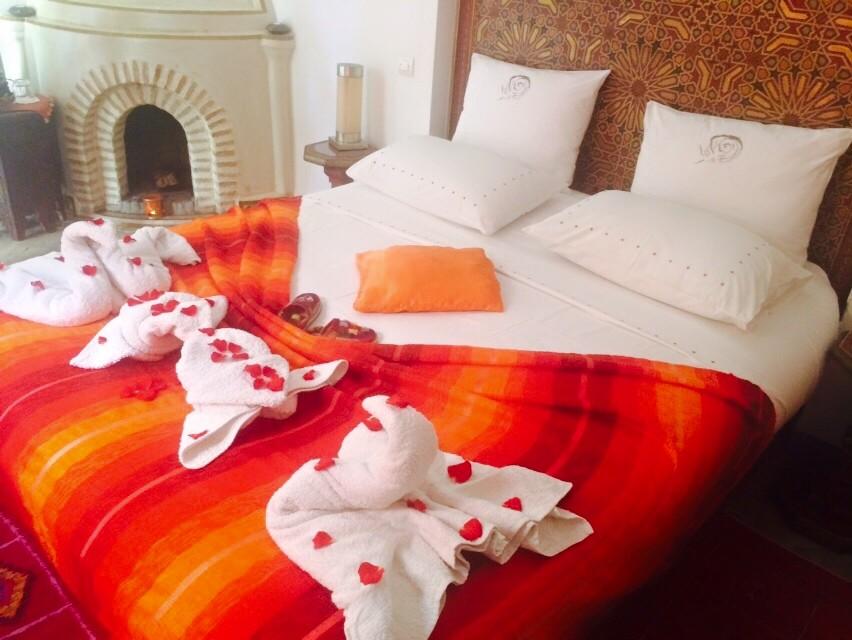 This is one of the favorite places to stay while in Morocco and for those interested in staying at Raids.
Riad Gallery 49 is located within Medina and has three rooms but gives a truly riad experience.
An individual can either rest on the rooftop day beds or in-house Hammam. Food at this place is amazing.
5. Riad 72- Marrakech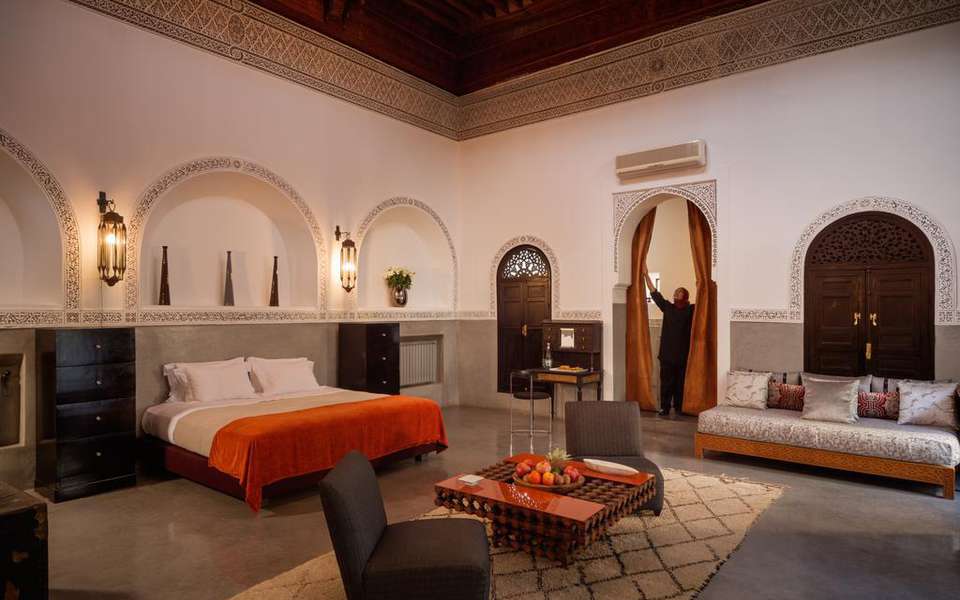 They are situated in a quiet street of Medina. Riad 72 is a calm oasis of a luxurious property located within the Red City.
The local and fresh foods, excellent customer service and attention to detail are what will make an individual focus on extending his or her stay.
The riad has a various number of rooms with private balconies, quiet courtyards and a chic terrace which helps individuals enjoy the rooftop views.
There is an excellent attentiveness to the clients by the entire staff. They are available for suggestions, to provide directions and in creating trips.
Read More : Top 5 Reasons Why Extreme Tourism Is In
6. Riad Malak -FEZ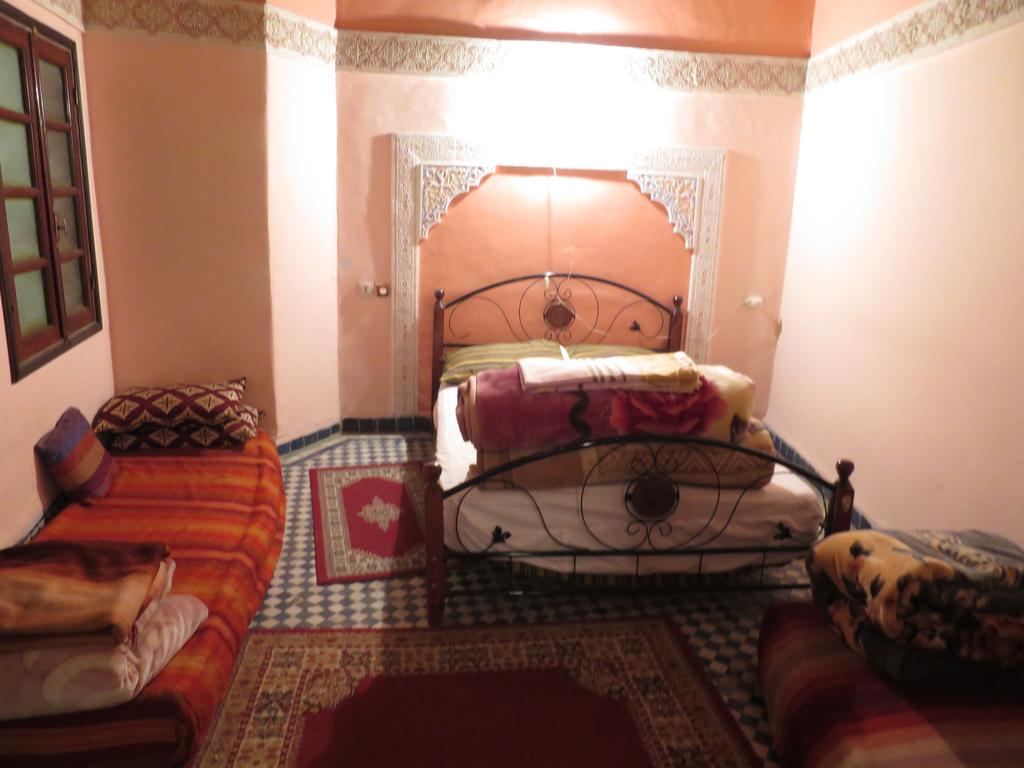 Riad Malak located in Fes is one of the favorite places to visit with bigger rooms.
It has a beautiful interior with tilework and a colorful look.
7. Karawan Riad- Fez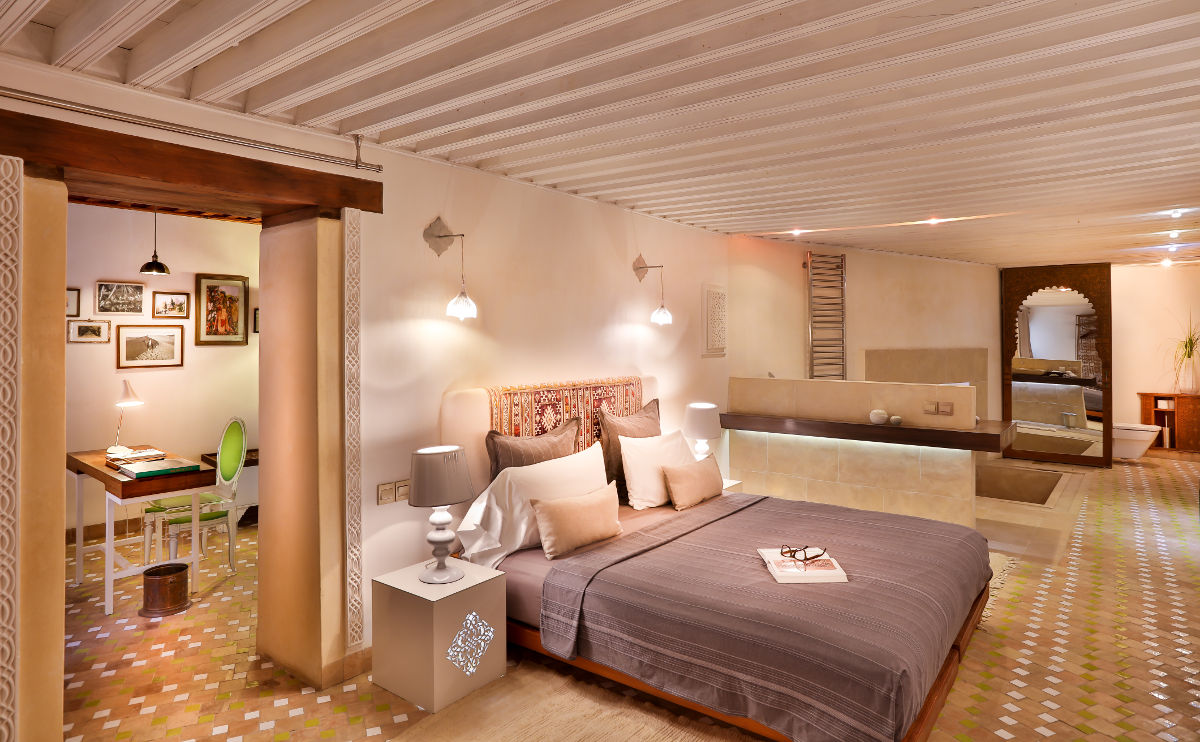 Karawan riad has gorgeous rooms and couches.
Karawan serves an amazing breakfast as well as dinner.
Karawan is one of the perfect places to relax with a romantic stay.
Read More : The Most Versatile Destination In The Middle-East
8. Tigmi Mzine- Essaouira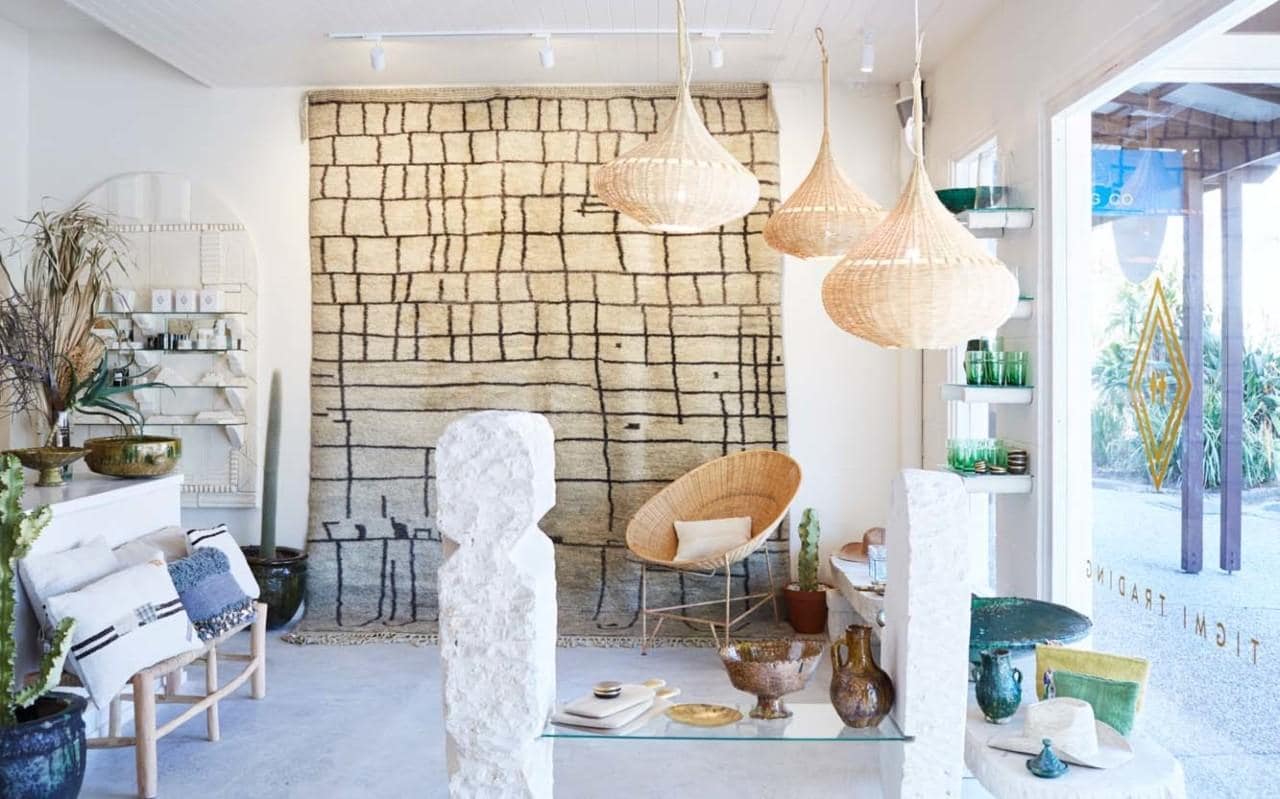 Individuals enjoy exploring the relatively quiet and compact city of Essaouira.
Tigmi Mzine is one of the amazing places due to Airbnb accommodation.
It has three bedrooms, kitchen, lounge and dinner, all contained over three floors which are accessed by a spiral staircase.
There is enough space which can satisfy a family or else a group of individuals.
The amazing rooftop seating area has wonderful views across the Medina.
It is considered a very special area to retreat at sunset.
There is so much to explore such as camels, beach, souqs, ramparts, and fishing port.
Read More : The Most Romantic Destinations In Morocco
If you are planning to visit Morocco above are some of the places you can enjoy your vacation either with your family or friends.