Morocco is one of the most unique destinations in the middle-east and north Africa and there are so many reasons why it should be on your list for romantic honeymoon destinations. Here are our top reasons why Morocco is the perfect location for any type of couple.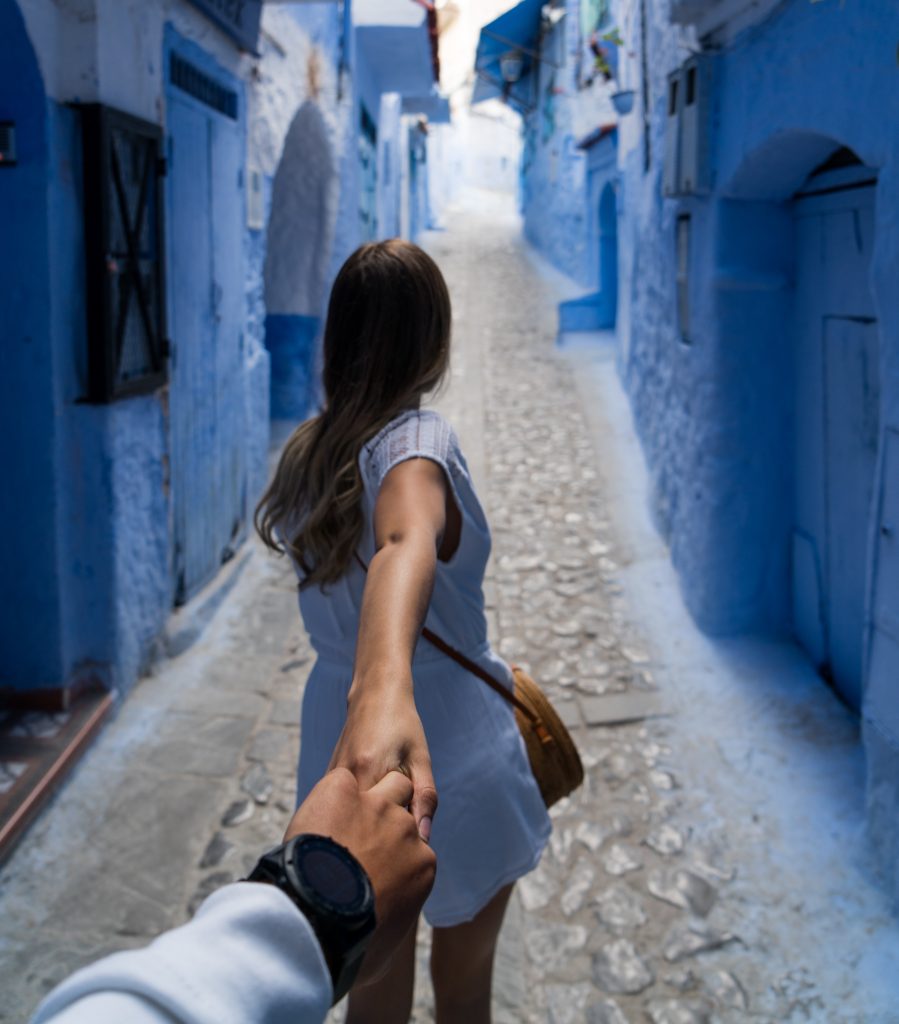 It's pretty tropical! Morocco has an average summer temperature of 28 Degrees Celsius, a perfect temperature to lie back, soak up the a tan and enjoy endless cocktails with your new spouse. Since Morocco lies on the coast of North Africa it really would be rude not to take advantage of the stunning beaches that will likely be just footsteps away from your hotel.

Naturally that leads us on to Moroccan beaches. A simple google search will show you that these sandy beaches and turquoise water are most people's definition of paradise. We'd totally recommend checking out the gorgeous coastline in Agadir – if you're looking for a taste of paradise out of your honeymoon then these beaches will certainly not disappoint.
Maybe you and your significant other aren't beach people, trust me it's still not time to write of Morocco! Fancy something more adventurous? How about a camel back ride through the desert – with Morocco Vacation Packages desert tours have been designed by locals meaning you'll get the most authentic journey possible. We'd definitely recommend packing extra sun cream for this trip!
Husbands, we know that this holiday has to impress the wife; you did just promise her the very best life can give and what is better than FOOD! Moroccan dishes are influenced by Berber, Jewish, Arab, and French cultures so there will be plenty of new flavors and dishes for you foodies to try out. Make sure you look out for Tagine this is a slow cooked dish full of goodness and one that absolutely should be on your list to try.
A vibrant country wrapped in plenty of history. Diving into another culture is one of the best parts of traveling, seeing and experiencing their history first hand is the best way to immerse yourself in the experience; Morocco is bursting with history dating back to the 16th century!
Shopping! If you like shopping – even just a little bit – you will adore the vibrant patterns and textiles found in this paradise. The textile industry is big here so expect vibrancy, colour, intricate designs and hand crafted goodness.
Couples that grow together stay together, and what better way to grow than by tapping into your adventurous side and explore the Rif Mountains, located in the northern portion of Morocco, the Rif Mountains' peaks are covered with forests and caves. The Middle and Anti-Atlas Mountains are not as heavily visited as the High Atlas, so they offer a quieter, more personal experience with nature – a perfect spot for a romantic break away from the world with just the two of you.
There are our top seven reasons why you should be considering a honeymoon vacation in Morocco. Before you start looking flights and hotels – by the way, there are plenty of budget friendly as well as luxury options to suit all budgets – make sure you take a look at deals from the top rated local agency. We're sure your and your spouse will love this vacation location and will make memories to last a lifetime.