TOP THINGS TO DO IN MARRAKESH
Things To Do In Marrakesh
Marrakesh is a popular tourist spot located in the beautiful country of Morocco. In this North African town there is so much to see and do, in this post we wanted to share our favourite things to see, do and experience whilst in the vibrant city of Marrakesh.
This cities main square is filled with authentic Moroccan market, which offer some incredible produce and souvenirs. We'd highly recommend taking a wonder round the markets and taking in all there is to offer.
Whilst in the markets you have to try some traditional street food to give your taste buds some incredible new flavours. In the evenings chefs light up their grills with lanterns for the most amazing communal barbeque.
Read More : Essential Marrakesh Travel Tips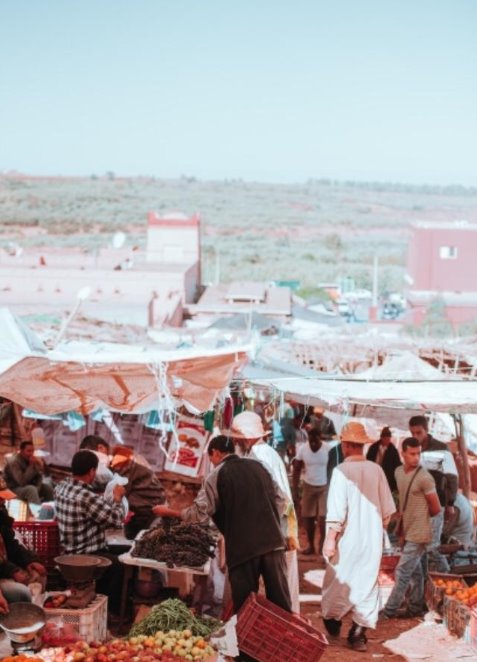 After a long day wondering the markets you'll probably want nothing more than a piece of relaxation. That's why we'd recommend visiting the traditional bathhouse, in their steam-filled interiors, atebbaya (bath attendant) will take you in hand, coating you with olive soap before scrubbing off layers of dead skin and then slathering on a soothing mud mask.
If you want to be sure you can get an appointment be sure to book in advance. There are plenty of different bathhouses' around the city but we love Farnatchi Spa because of its gorgeous interior and unique architecture.
If you're a fan of designer brands then you'll definitely want to take a visit to the Musée Yves St Laurent museum. Book an appointment to visit the hushed, oak-panelled library upstairs where you'll find an outstanding collection of books on Morocco, Berber culture, fashion, North African architecture, botany and desert landscaping.
Fancy something full of vibrancy and colour then why not take a trip to Jardin Majorelle, this villa has a vibrant blue exterior and is set in the most beautiful gardens full of rare desert plant life.
Read More : Incredible mini-trips to take whilst in Morocco
It was originally the home of acclaimed landscape painter Jacques Majorelle, who used his artist's eye everywhere. Inside the villa, the Musée Berbère showcases a beautiful selection of indigenous tribal garments, jewellery and artefacts.
Come here before visiting the new Yves St Laurent museum and you can see the startling creative crossover in St Laurent's designs.
Continue your life of luxury with some mint tea in the real marble courtyard of Royal Mansour. You will feel totally sophisticated particularly if you choose to flavour your mint tea with aromatic herbs such as sage, lemon verbena and wild geranium. Warning though this place is a little pricey since you're paying for the fabulous location.
If you want to feel like royalty but the price of a tea in a marble courtyard then why not wonder though the grounds of El Badi Palace a formerly lived in palace.
Read More : 13 Things Not To Miss Whilst In Morocco
During its residential years it had 360 rooms, vast esplanade and sunken gardens which were covered in turquoise tiles, marble and crystal, all of which was looted just 75 years later and carted of to build Ismail Ibn Sharif's new capital in Meknes.
Emerging yourself in the culture of a foreign place is one of the best ways to have an unforgettable experience and what better way to immerse yourself then taking an authentic local cooking class.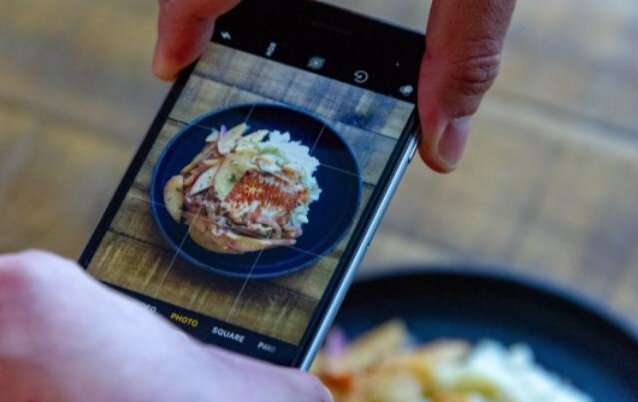 One of the best classes in Marrakesh can be found at Dar Les Cigognes, which has hosted the likes of Yotam Ottolenghi and Mourad Lahlou. As part of the experience you'll take a trip to a morning market to pick out the ingredients you'll later be using in the kitchen.
Read More : Things You Cant Miss In Morocco
Those are just a few of the things we recommend experiencing whilst on your trip to Marrakesh! Be sure to do your research before visiting to make sure you don't miss anything awesome.